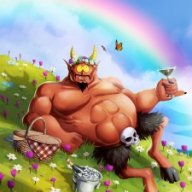 A Blessed Bean
Messages

424
Monthly Kills

0
EVE VEGAS TICKETS ARE OFFICIALLY ON SALE THIS YEAR FOR LIKE 75-85 AMERICAN BIG ONES!
THIS WILL BE THE MOST AFFORDABLE EVE VEGAS SINCE I'VE BEEN ATTENDING (this will be my 4th year)
WHERE: BALLY'S
WHEN: OCTOBER 23-25 (this will not be when San Diego takes place)
HOW TO BUY: https://www.eventbrite.com/e/eve-vegas-2020-tickets-94696330273
MORE INFO: https://www.evevegas2020.com/ & https://twitter.com/evevegas20201
Every year a bunch of us Eve nerds get together in the city of sin and have the time of our lives. There's copious amounts of alcohol consumed, the best food in the world eaten, and lifelong memories made with the best of them. Last year we had an amazing turnout of a record like 70 people or so from Pandemic Horde and it was absolutely amazing (3rd in turnout from all alliances in attendance).
Make sure you
join the EVE Vegas discord group
and
fly in a few days early
so you can go to
Graydor's PANFAM BBQ on the 22nd (Thursday)!
Food is TBD this year but it might be the usual Hamburgers/Ribs/Hotdogs/Brisket/Etc.
If that isn't enough to hype you up, LOOK AT THE PAST RECAP THREADS!
Horde 2019 Recap
Horde 2018 Recap
Horde 2017 Recap
Also, if you don't want to drop the money on the Eve tickets, that's ok too! We do plenty of stuff outside the convention with each other hanging out at bars, some go to shows, there's topgolf, and we often go out to eat together! Consider it even if you don't want to go to the convention!
​